ABOUT DOPHINE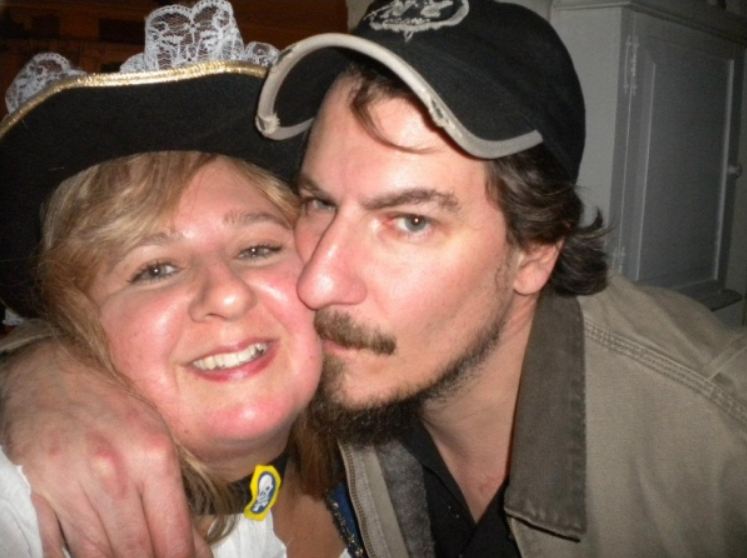 My fiance Steve & I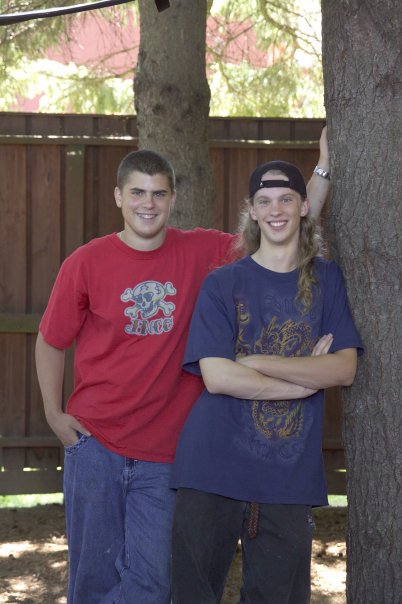 My sons: Shaun & Ryan, R.I.P. Ryan


My name is Dophine and I have loved Leif Garrett since I was 12 and that was in 1974. I was living on a farm in Honeoye, NY. I first saw him when I was watching a movie on tv with my dad called "The Last Survivors". I thought he was pretty cute. Then I saw him on his tv show "Three For The Road". When my sister Polly and I were with our grammy in a grocery store in Keene, NH, she told us to pick something out. I picked out my very first teen magazine, Tiger Beat because I saw Leif on the cover. I was hooked! I had a huge crush on him. I bought anything I saw on him. I wore a Leif button every day. I made him things and sent them to him. I covered my walls with posters and pinups. I worked in my Leif scrapbook, that ended up being 2 huge scrapbooks and one regular size scrapbook. I decorated my school locker in Leif. I have loved the guy all these years. I still have my huge collection and I add to it when I can. I have seen him 4 times in concert and I have met him 3 times. I always give him a gift when I see him in concert. He knows me now! Leif was very nice and he took the time to talk to all his fans. My life long dream came true...I met my teen idol! I hope you enjoy my site. It used to all work but geocities closed down so I now I have to fix it. It takes a long time but I am doing it when I can.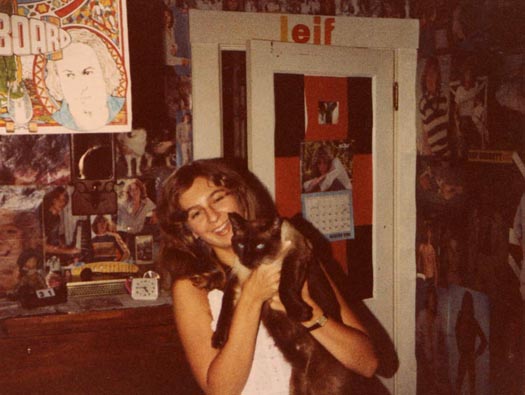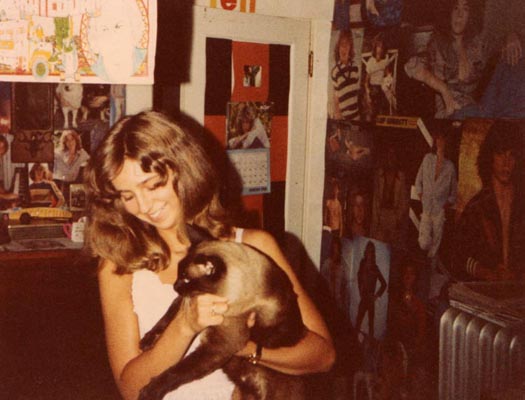 My cat Puppy and me in my Leif decorated bedroom when I was 18.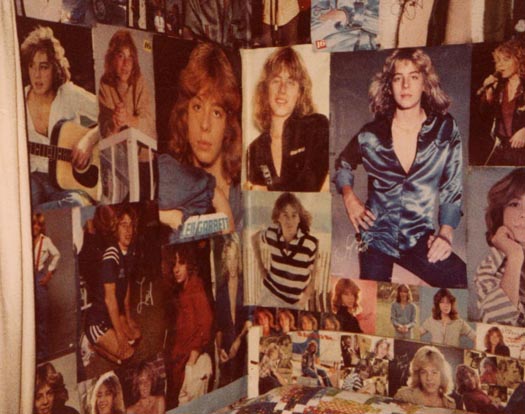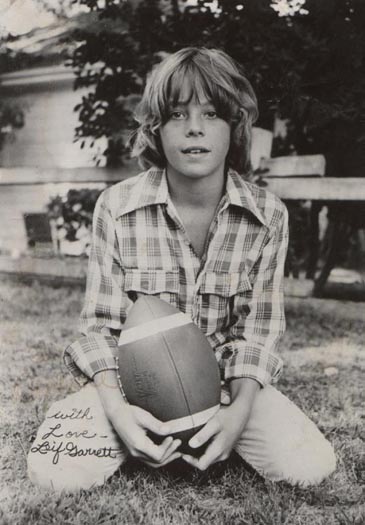 The autographed photo I got when I was 12 after sending Leif a gift.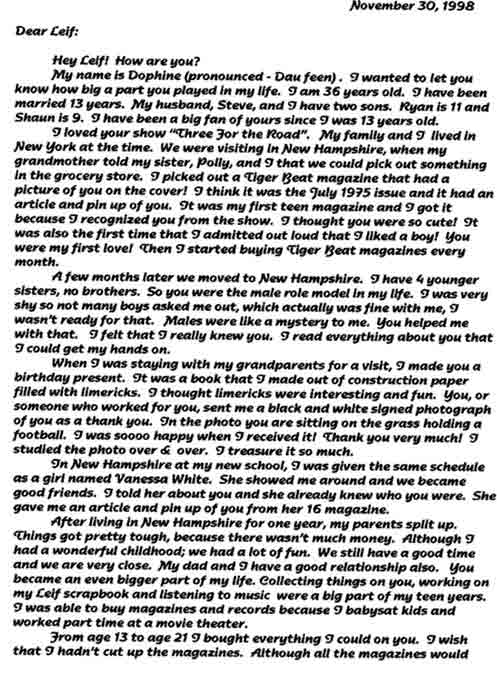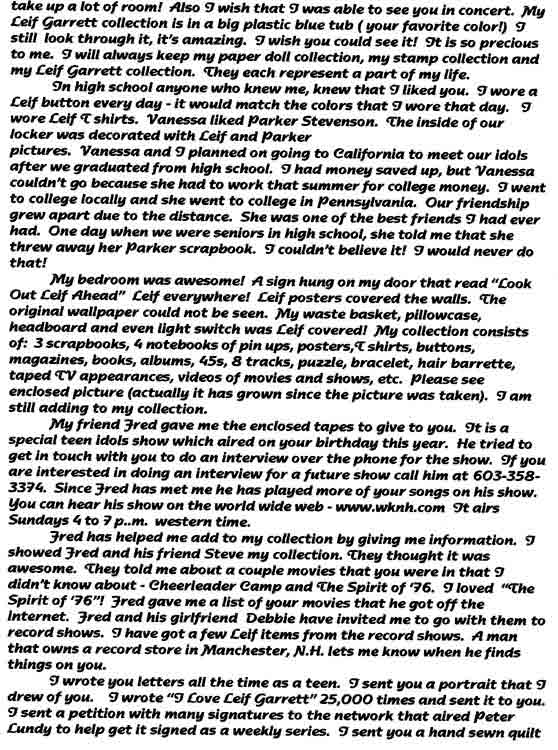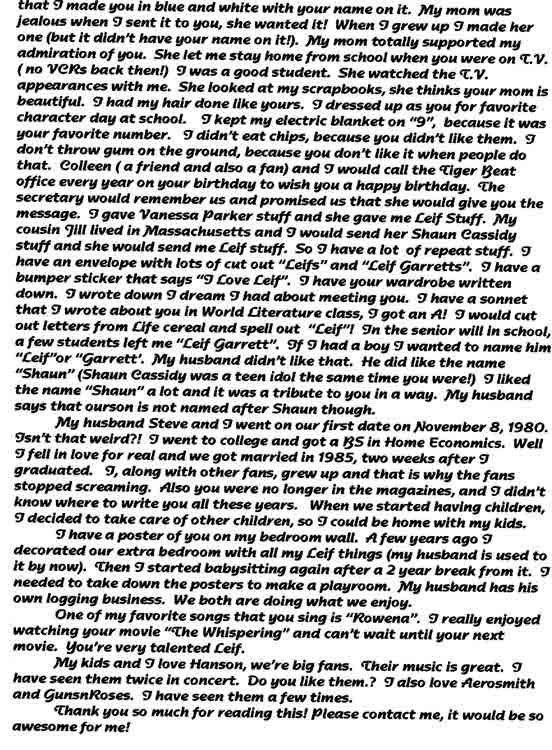 Letter I sent Leif.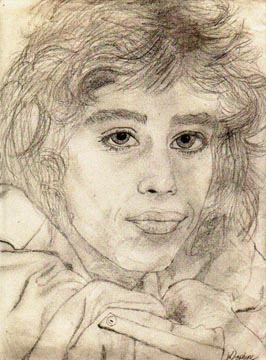 Leif portrait I drew.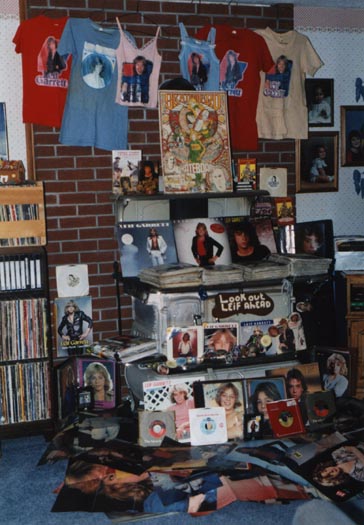 My Leif Garrett Collection

HOME